Influence integration with OpenCart can be done by following the steps:
Step 1. Search for Influence in your OpenCart marketplace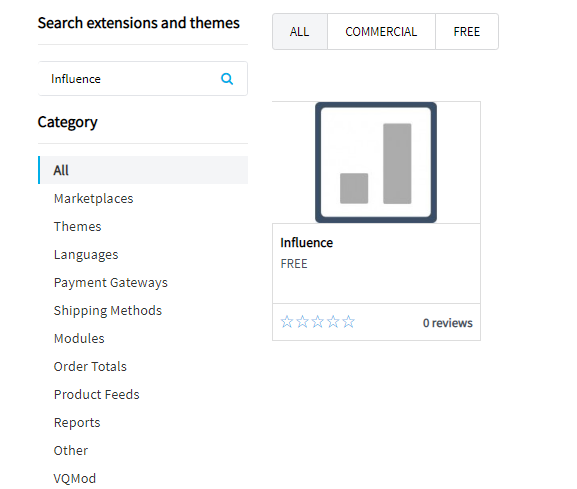 Step 2. Download the Influence plugin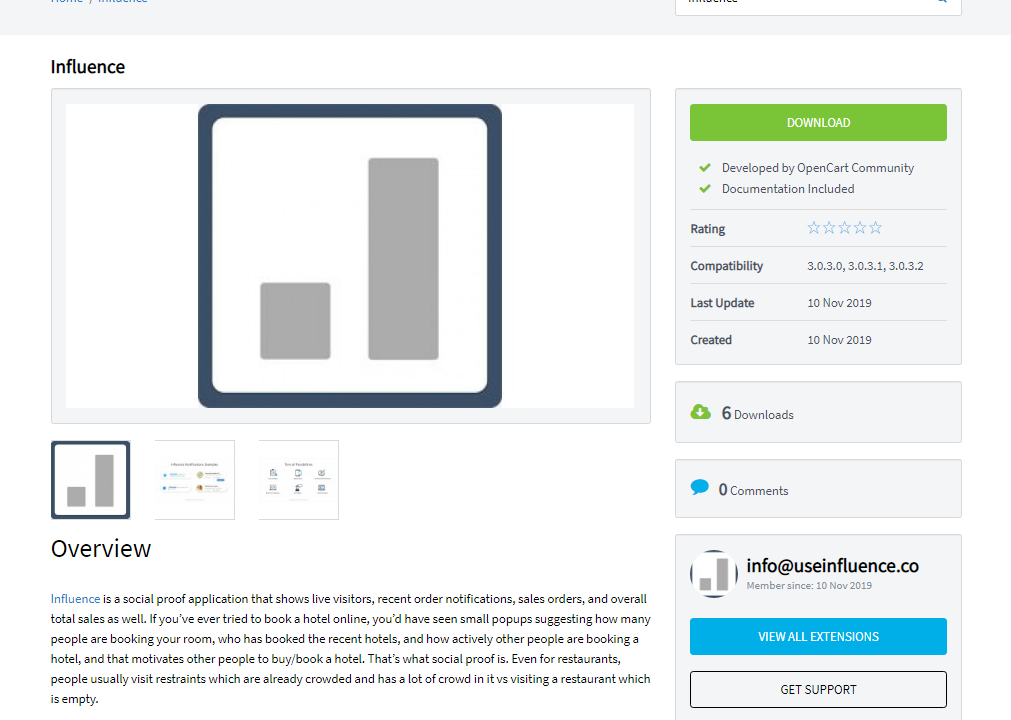 Step 3. Open your OpenCart dashboard and go to Installer under Extensions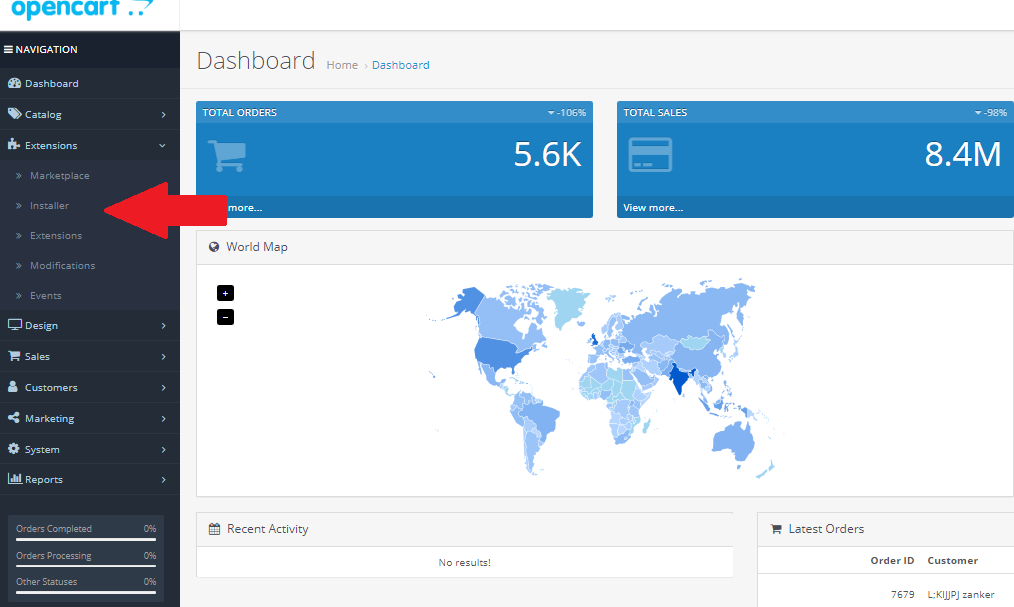 Step 4. Upload the Zip file that has been downloaded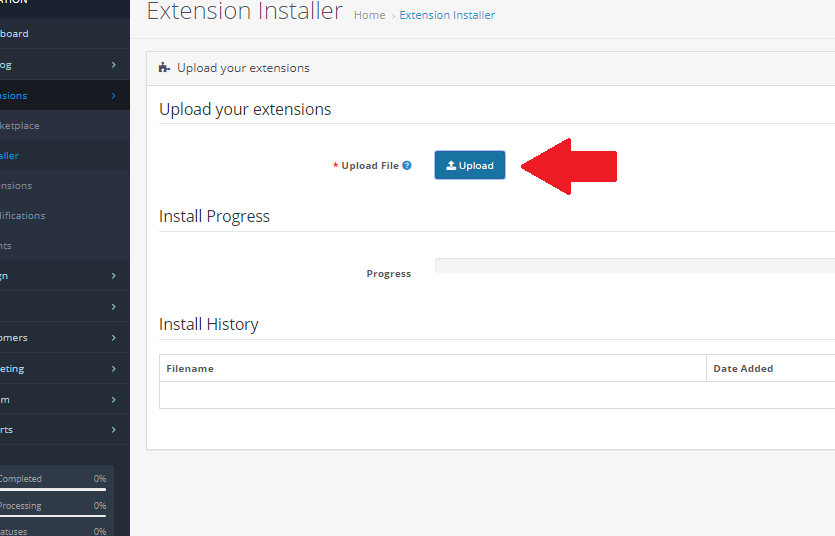 Step 5. Go to Extensions -> Modification and click on the refresh button on the top right side


Step 6. Go to Extensions -> Extensions. Select Analytics from the dropdown.
Step 7. Click on the + sign on the left side of the extension to install the Influence tracking

Step 8. For Activating your Extension Click on the Pencil Icon.
Step 9. Set status to Enable.
Step 10. Enter Your Influence Tracking id and API key.
Your Extension is successfully Installed and activated.
If you're still facing any issues, then you can contact us through the support section, & we'd be more than happy to assist you with it.