Once you click on the Add Account button you will be redirected to Aweber account authentication window.
Insert your credentials & then click on Allow access button,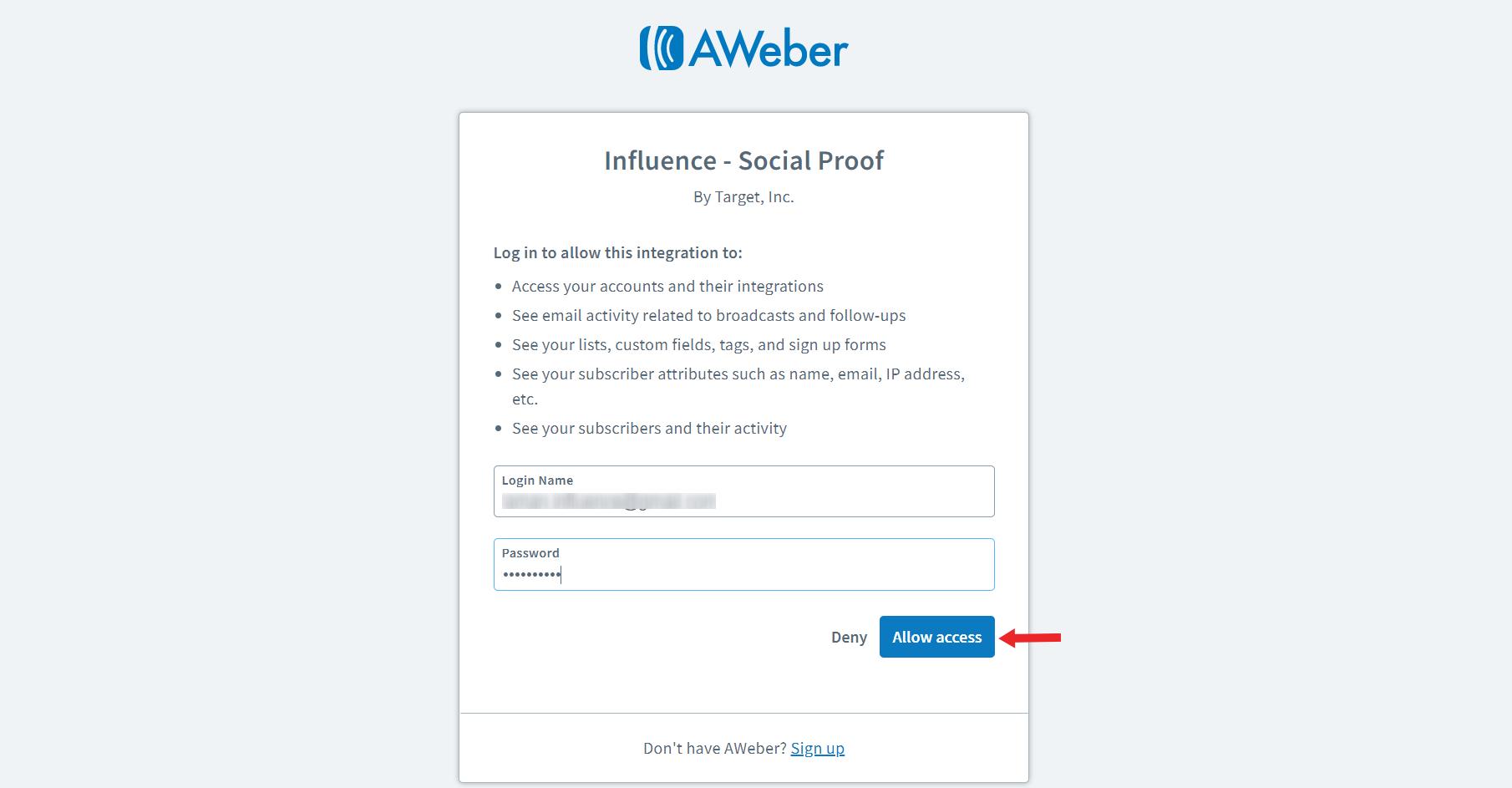 You will be redirected to an Influence page, copy the "authentication code" from the Page or Page URL (as it appears).
Paste the Authentication Code in the field below and then click on Connect button
A new record will be created as shown below.
Now select the Aweber List from the dropdown which you want to connect & then click on Add button,
Your Aweber account will get connected.
Click here for a detailed process note on Aweber Integration.