In case you want to remove the Influence branding from your notifications, you need to switch on the "Notification Branding" option and you can customize as per your requirement: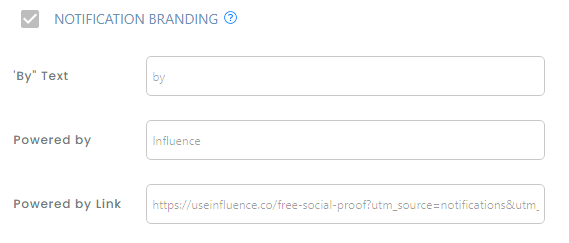 By Text : You can change the "By" Text according to your choice and branding requirements
Powered By : You can remove Influence and type in your own brand name here.
Powered by the link: By default, this is set to Influence website, you need to change this as per your brand. This could be an URL of your choice.
(Note: These features are available in the advanced plan and beyond)
Check out our video tutorial mentioned below: