Distribute your workload by adding your teammates & assign them to their respective areas.
As an account owner you can easily add your Teammates, assign them respective modules & distribute your workload.
Follow these steps to add a Teammate:
On your Configure Tab, click on the Teammates card. The following window will open :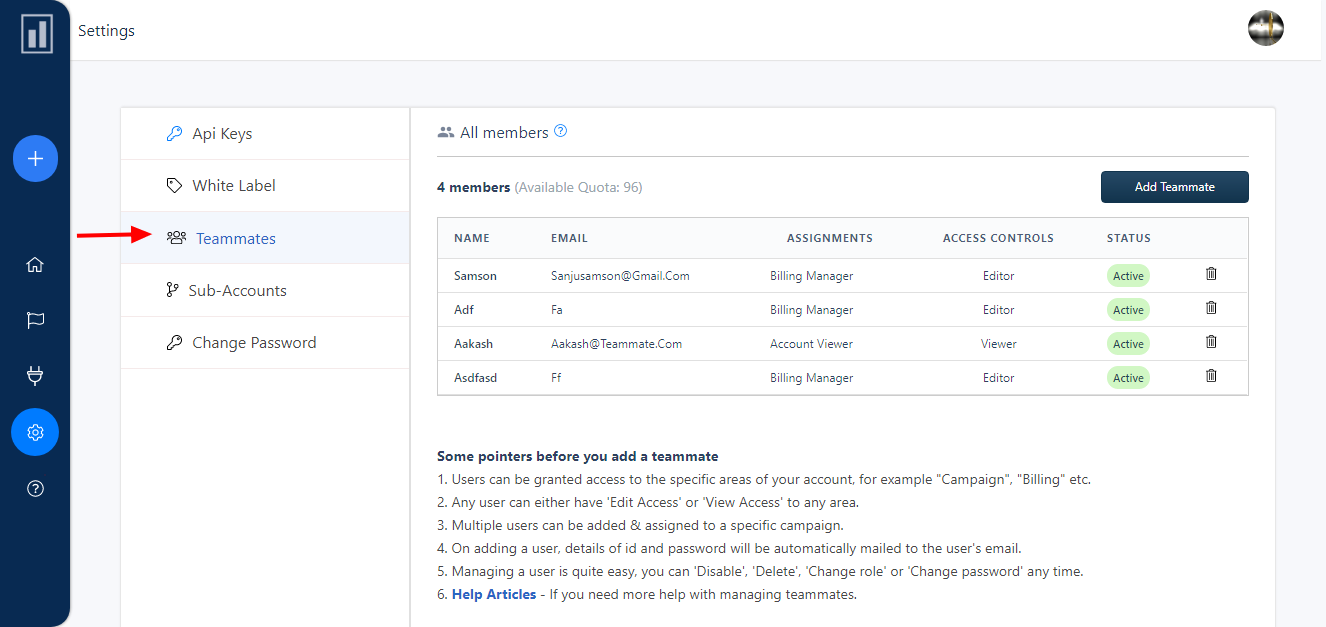 Click on the Add Teammate button.
Fill out the all the fields as per below instructions:
Email Address - input Teammate's email address.
Account Name - assign any username to that Teammate.
Password - assign any password, Teammate can change it manually after it login.
Select role as required. ( Note :- Selecting as Account Manager will give sub-user access to all the areas of your account )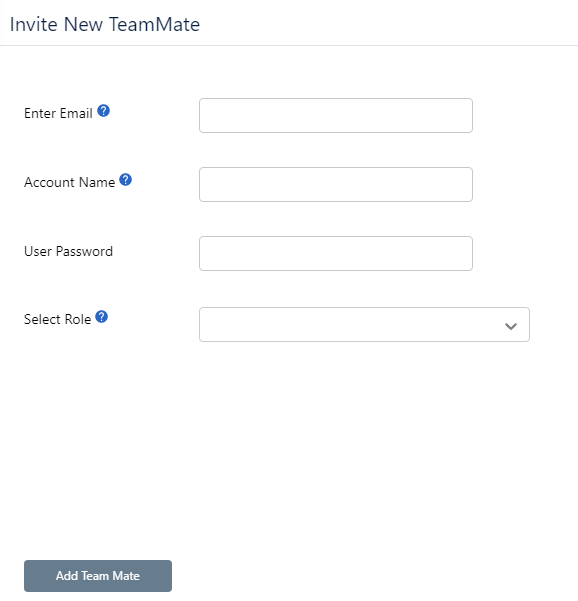 You can see the newly created teammate as shown below.
Clicking on delete icon will delete that teammate permanently.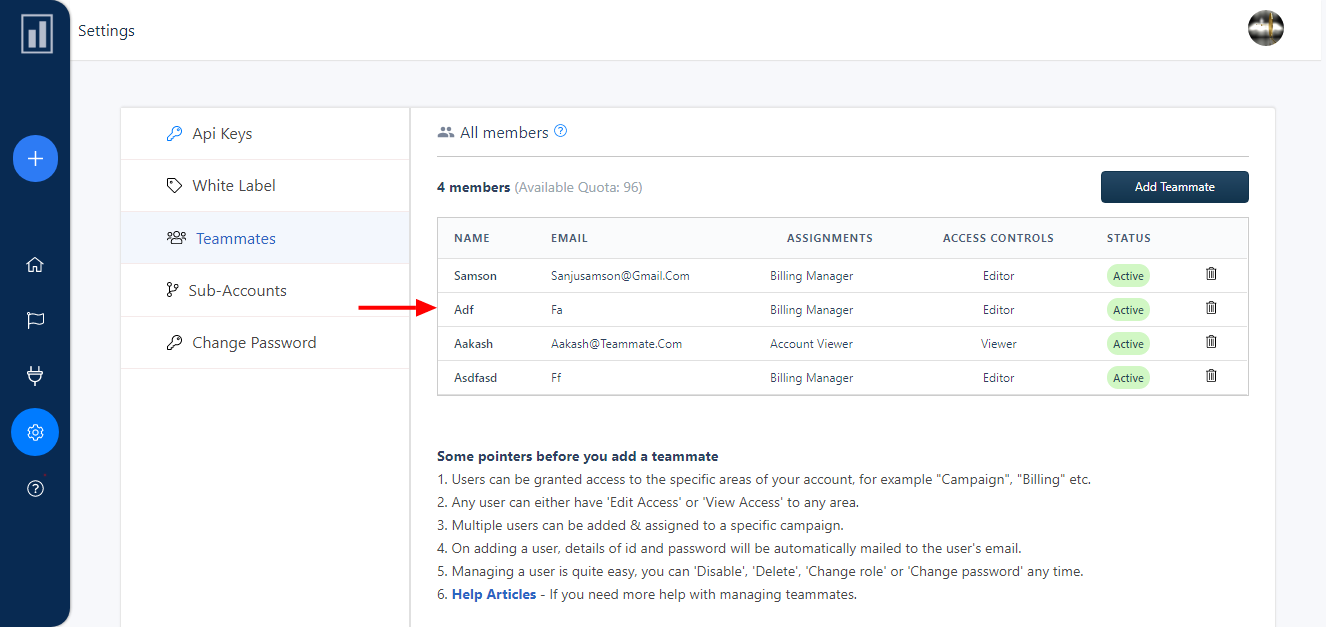 Now you are all set & done !
Add multiple teammates by following the above instructions.
If you're still facing any issues, then you can contact us through the support section, & we'd be more than happy to assist you with it.