Integrating with ActiveCampaign is a complete no brainer, and you can setup your integration in no time,.
Activecampaign is an email marketing platform for sending emails and setting up marketing automations for businesses that have customers and marketing automations set up to grow their business.

Integrating your ActiveCampaign account with your Influence campaign can be done in 2 minutes.
Step 1. Connect using your ActiveCampaign API:
Go to your Campaign's Capture Page.

Go to the Apps tab, and then click on Activecampaign card, and click on the connect button.
The following window will open up where you need to mention the API key and List ID of your Active Campaign.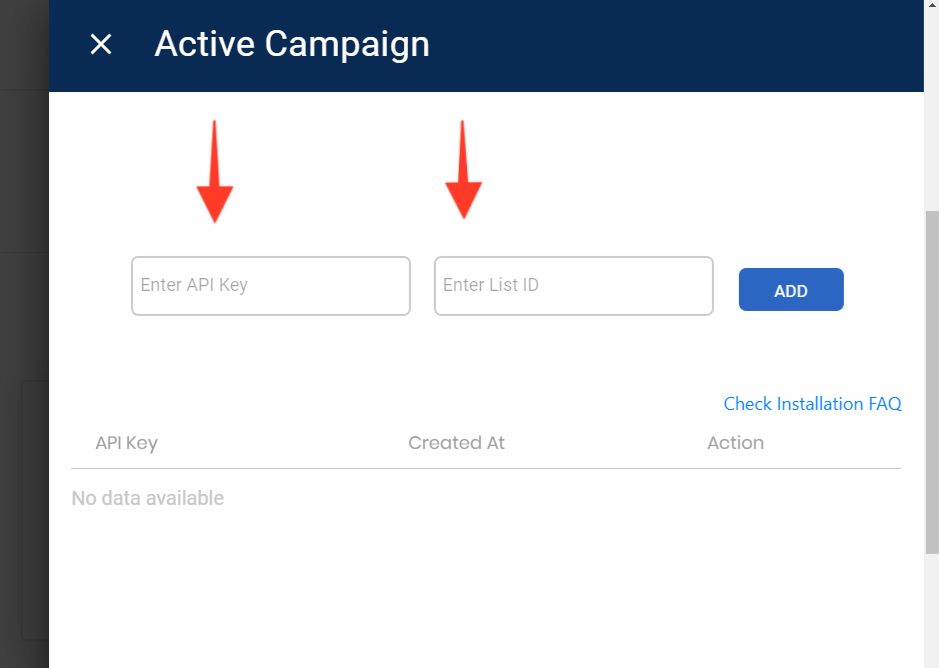 Step 2. Inside the ActiveCampaign dashboard:
(as shown in below image)
Go to the Settings page
Click on Developer section
Copy the API key and paste it in the API field on your Influence dashboard as shown above.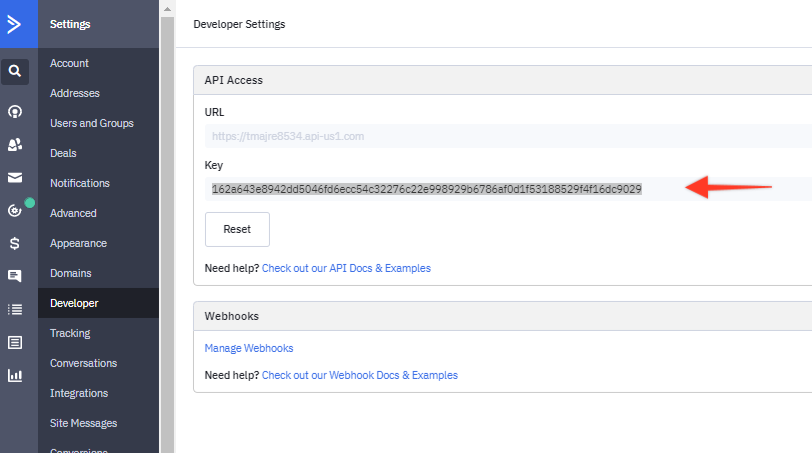 You would also be required the form id, you can get the list id as shown below
Click on the List option from the panel as shown below :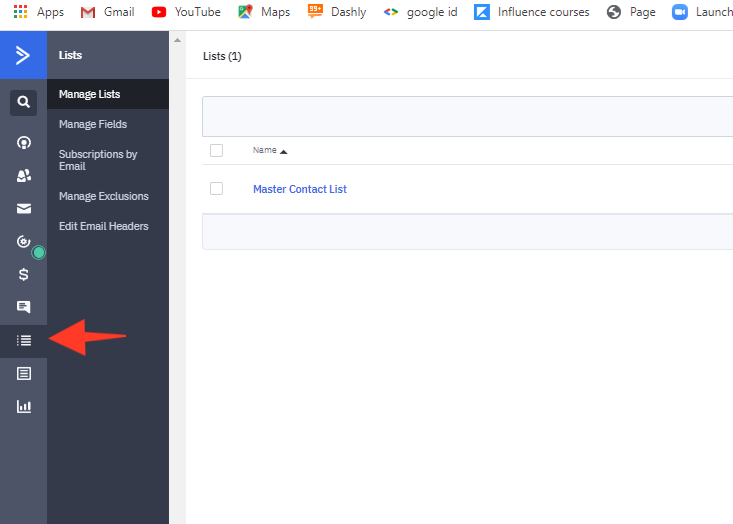 Click on the contact list that you want to send the data from and copy the list id as shown below :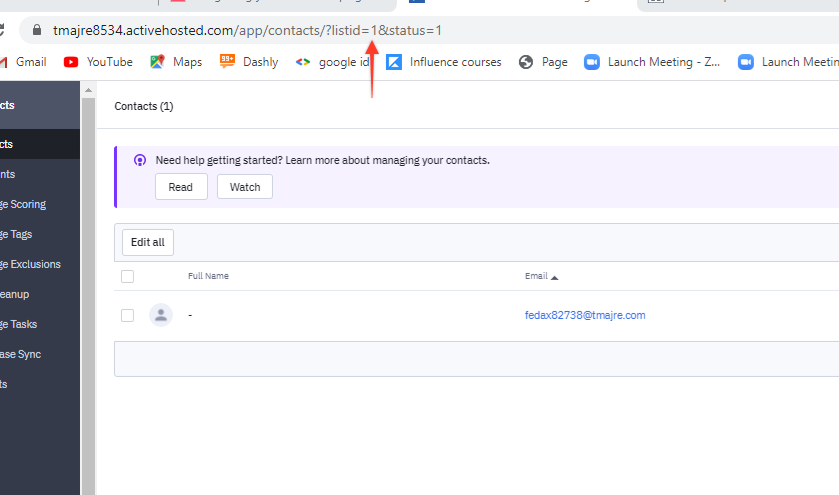 Once you have pasted the API key and List id, click on the add button and your integration is complete.
Still getting stuck or facing any issues? Ping our support anytime.