Send your Agile CRM contacts to show on Recent Activity notifications.
Integrating with Agile CRM is fairly simple & can be done in less than five minutes.
There are two methods of integration:
Direct Webhooks Installation - For Enterprise Plan of Agile CRM.
Through Zapier - For Agile users with Starter & Regular Plans.
Just follow the step & get it done quickly.
Method 1. Direct Webhooks
Step 1. Generate a unique Typeform Webhook URL.
(Generate a unique AgileCRM Webhook URL from Influence Campaign)
Go to your Campaign's Capture Page.

Go to the Integrations tab, and then click on SuperWebhook, and click on the Connect button.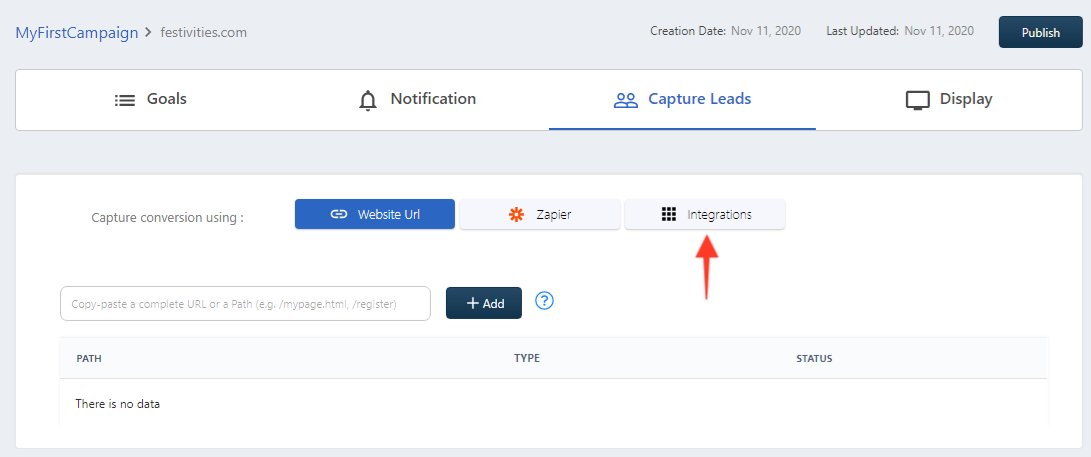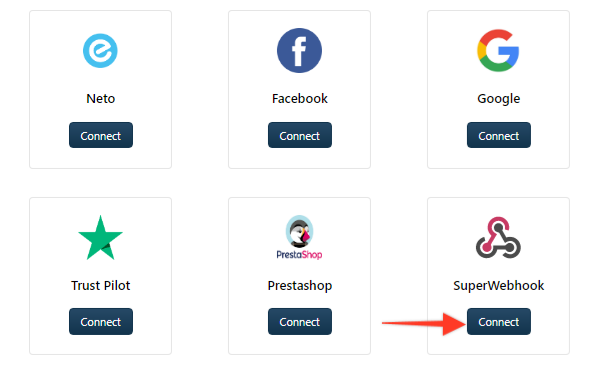 Copy the webhook as shown below:

Now, Go to your Agile CRM dashboard, & open the below screen.
Step 2. Install the AgileCRM Webhook URL.
Paste the copied Webhook endpoint in Notify URL field, select Module as Contact, and then click on Submit button.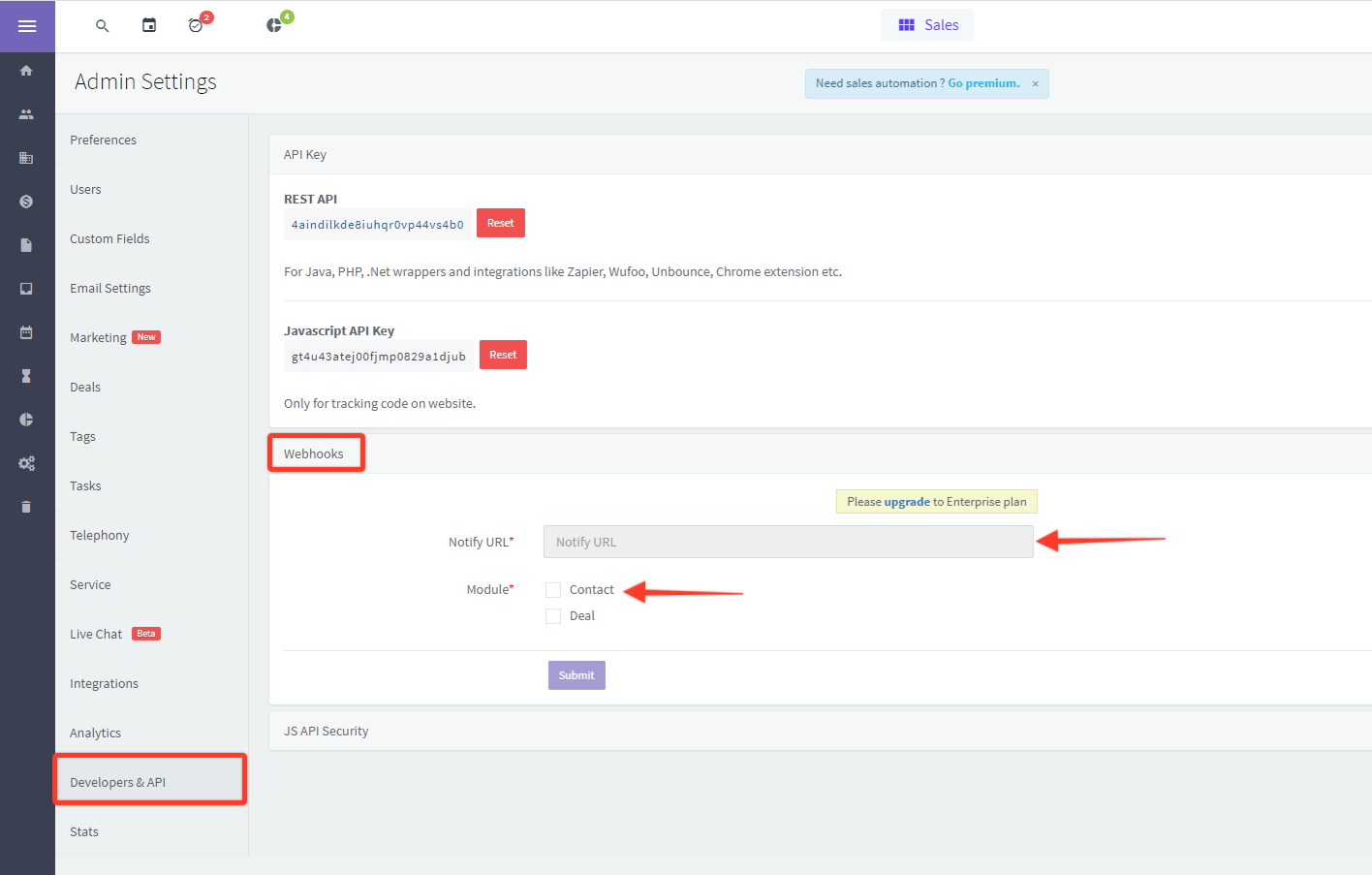 Test the connection: Add a New Contact in your CRM & see if it reflects inside your Influence dashboard as well.
Method 2. Connect via Influence Zapier App
Step 1. Inside your Influence Campaign's Capture Page, Click on Zapier button and then Click on Integrate Using Zapier button as shown below.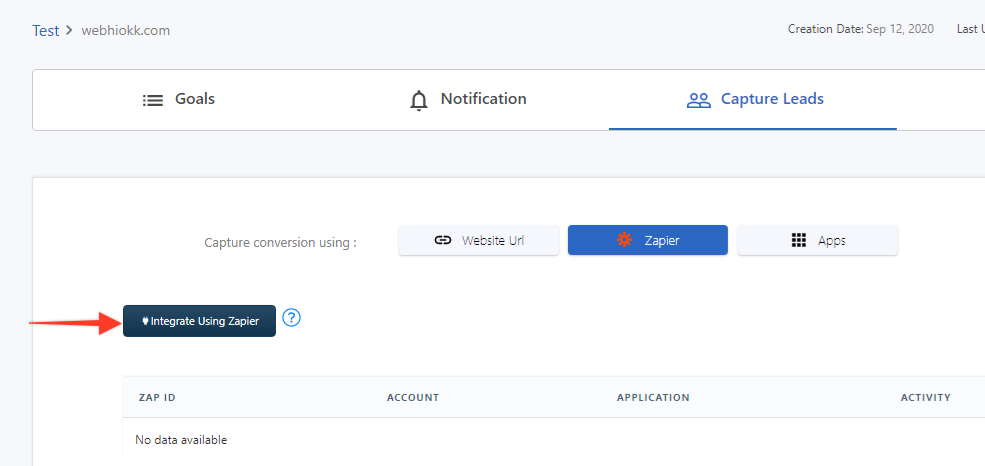 You will be redirected to Zapier's page, Click on Accept Invite & Build a Zap button,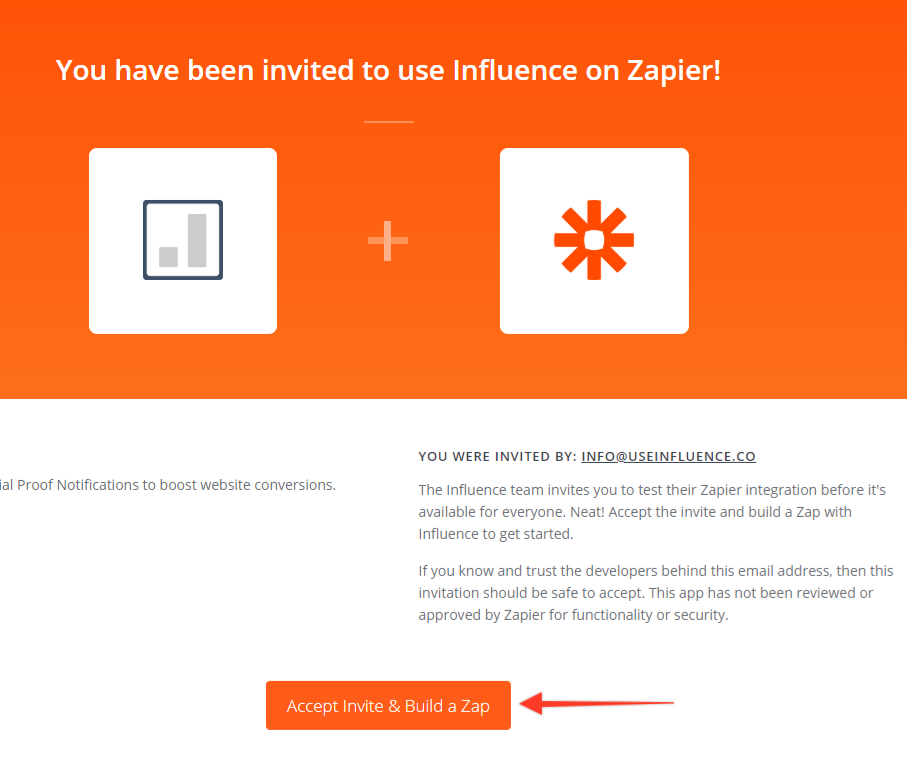 Step 2. Now Click on Make a Zap button and start making a new Zap.



Select Agile CRM as Trigger App.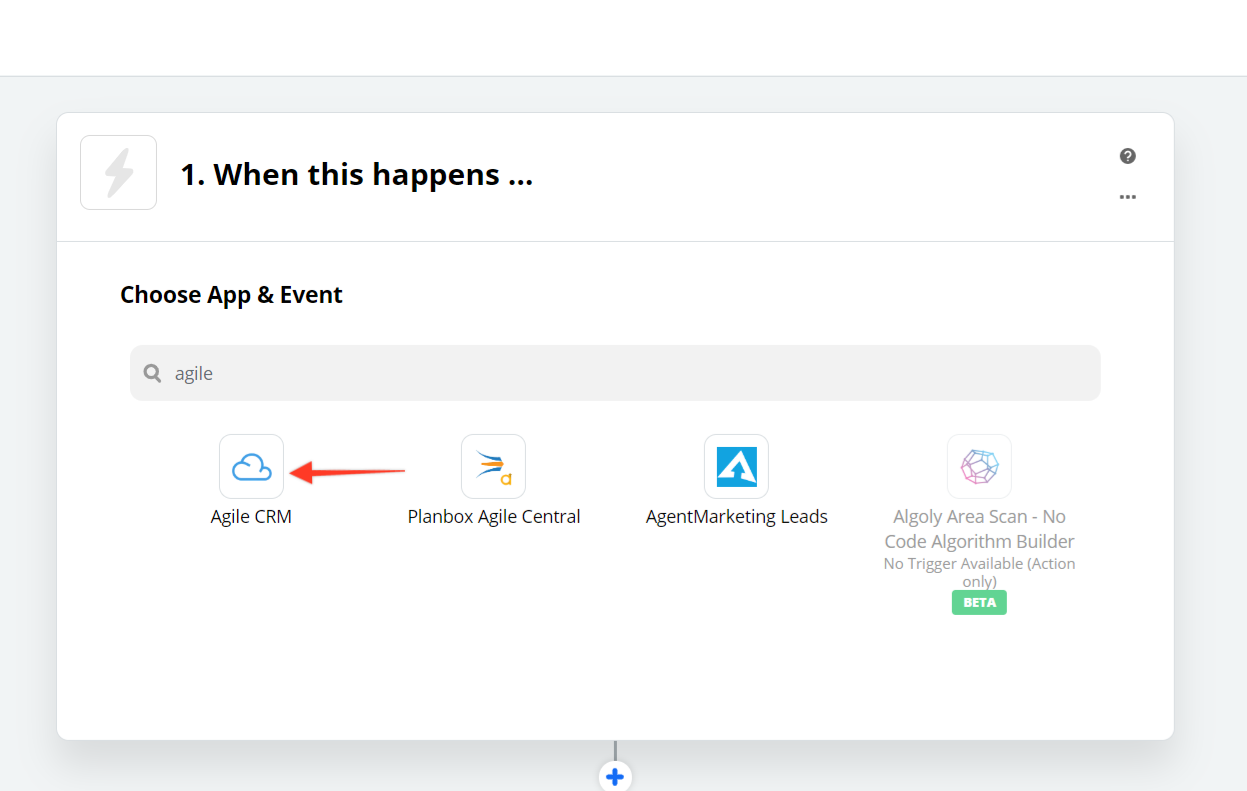 Select Trigger as New Contact.

Step 3. Connect your Agile CRM account, Test it & click on Save + Continue button to move on to the next step.
Pick a Sample & click on Continue button.
(Adding Action App)
Select Influence as Action App.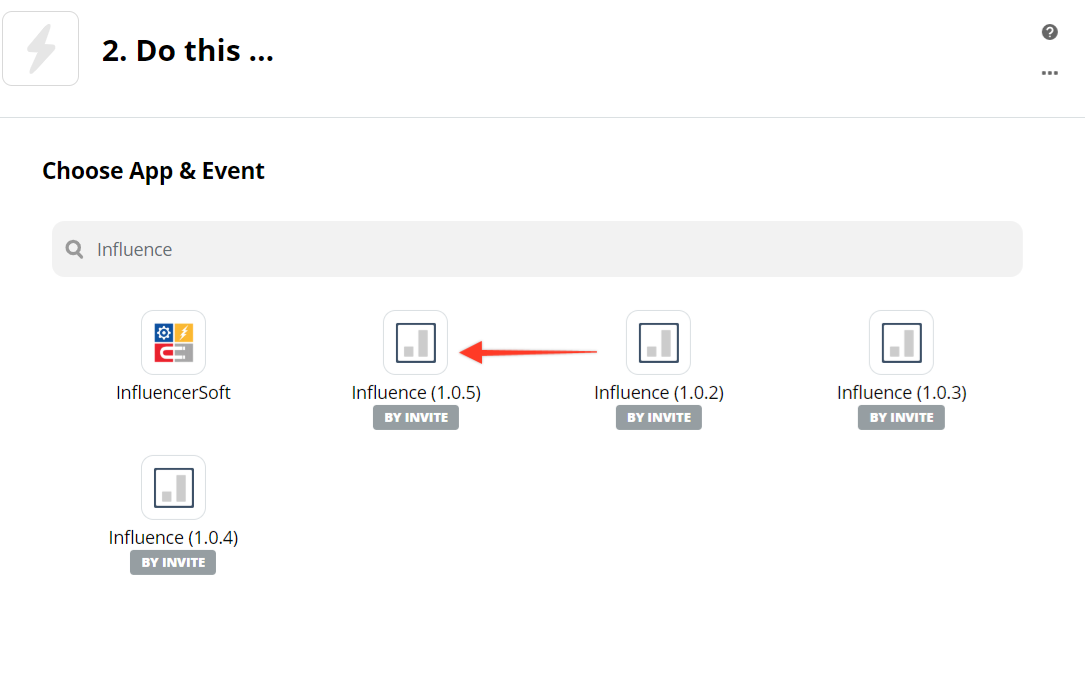 On the next page Create Conversions is already selected as an action, Click on Continue button.
On the next step, Connect your Influence account by inserting the API Key.
After successfully completing the above steps, Set up your Influence campaign by following below instructions.
As shown in the below screen, Select Campaign in which you want to send conversion data, then Select Email from the dropdown which opens. Also, enter the App name as AgileCRM.

Similarly, select other field values by clicking on the dropdowns.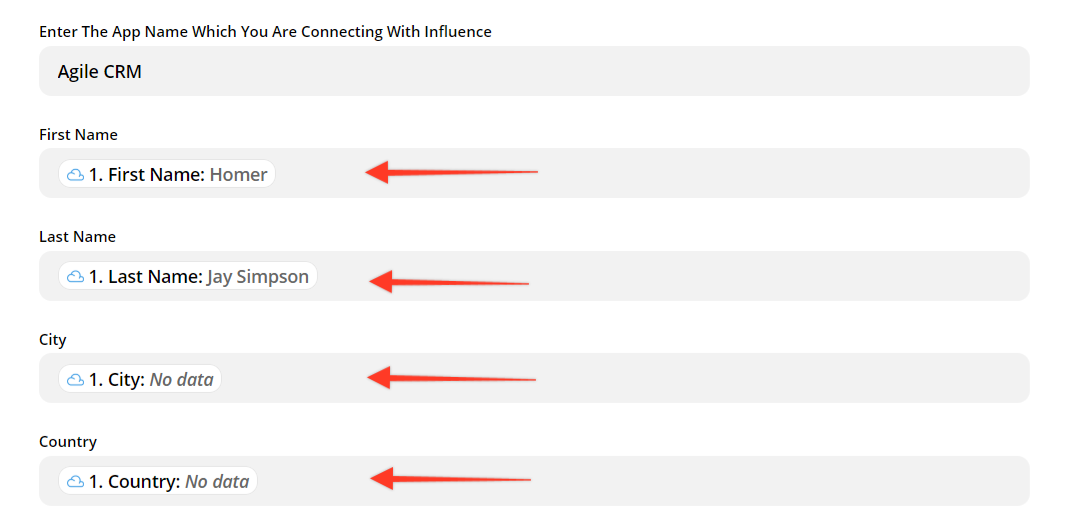 Click on Continue button to move onto the next step.
Click on Send Test To Influence button, and then click on Finish button,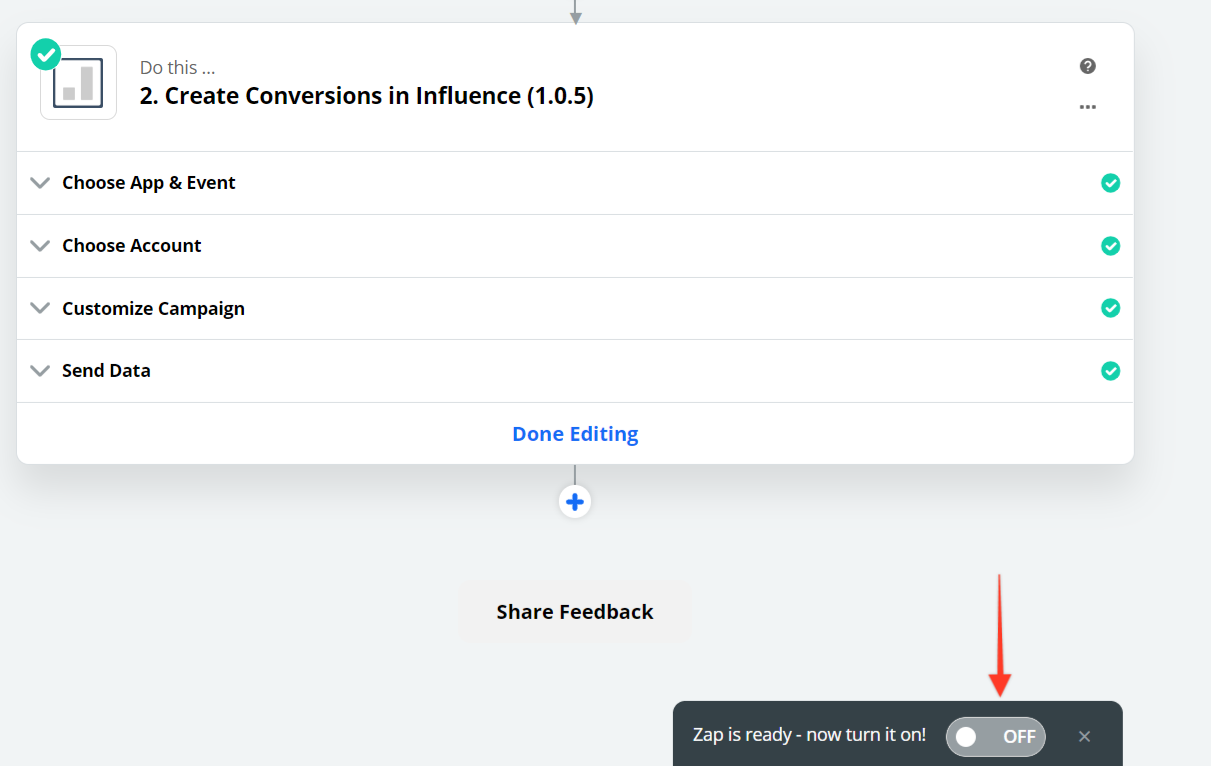 Finally, Name your Zap & toggle it to ON.

After successful integration, you can now receive New Contacts data inside your Influence Campaign, and show them as Recent Activity Notifications.
If you're still facing any issues, then you can contact us through the support section, & we'd be more than happy to assist you with it.