Step 1: Find your Influence pixel code.
The first step in getting Influence notifications set up is to install your Influence Pixel code installed at right location. Once you have copied the pixel please go the next step.
Step 2: Paste the Influence pixel to the "custom code" section present on the Settings tab in WebFlow dashboard.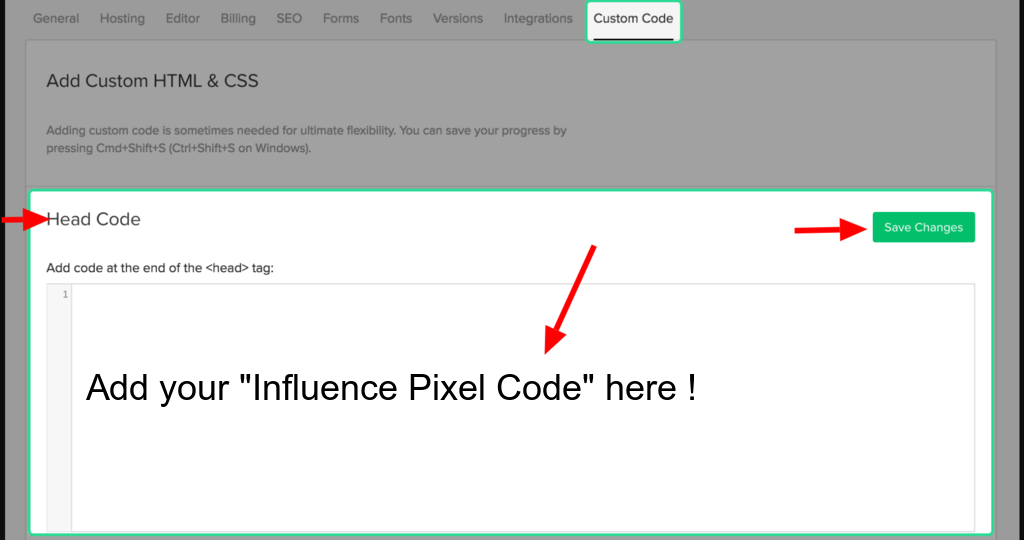 Step 3: Save Changes in the "custom code".
You have installed Influence pixel successfully!

Once you are done, then you can continue to the next step and setup your campaigns.
If you're still facing any issues, then you can contact us through the support section, & we'd be more than happy to assist you with it.