SendinBlue is an ever growing digital marketing suite with over 50k users. Integrating it with Influence can be done in minutes.
Make sure that you have installed the Pixel on your SendinBlue page. Once you have installed the Pixel, ensure that you have a Campaign ready to work on.
Follow these simple steps & get it done quickly!
Step 1. Inside SendinBlue dashboard
Go to SMTP & API page.
In the API Keys section, copy v3 API Key version.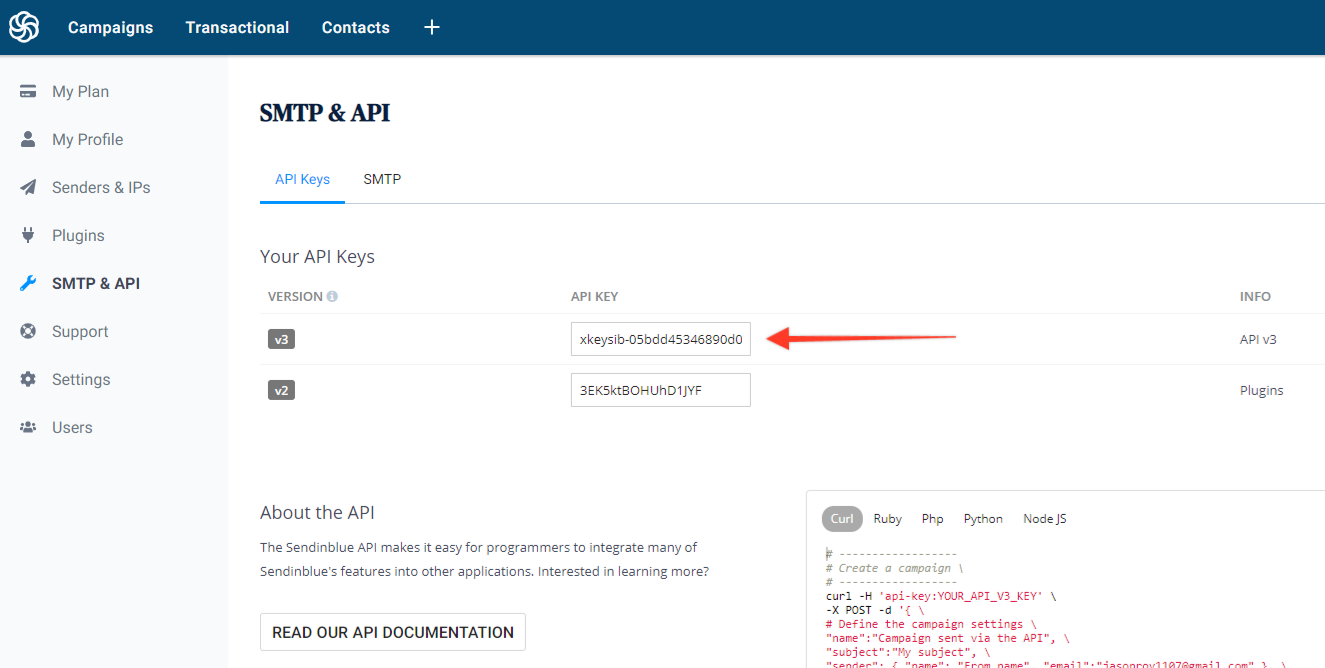 Step 2. Inside Influence dashboard
Go to your Campaign's Capture Leads page.
Open Integration section & click on SendinBlue card.
Paste the API Key as shown below.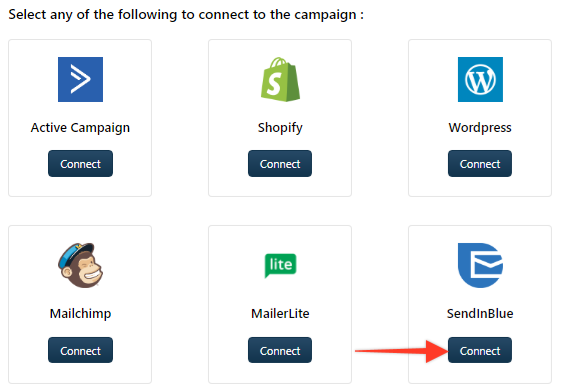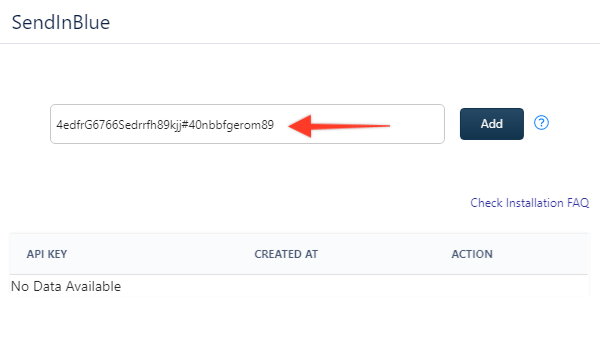 Newly created connection will reflect, as shown below.
See your conversions coming through on your website in the form of Notifications.
If you are facing any issues please feel free to contact us or catch us on support chat box inside your Influence dashboard